Mother's Day Special: Five Health Benefits of Being a Mom
Update Date: May 10, 2013 03:03 PM EDT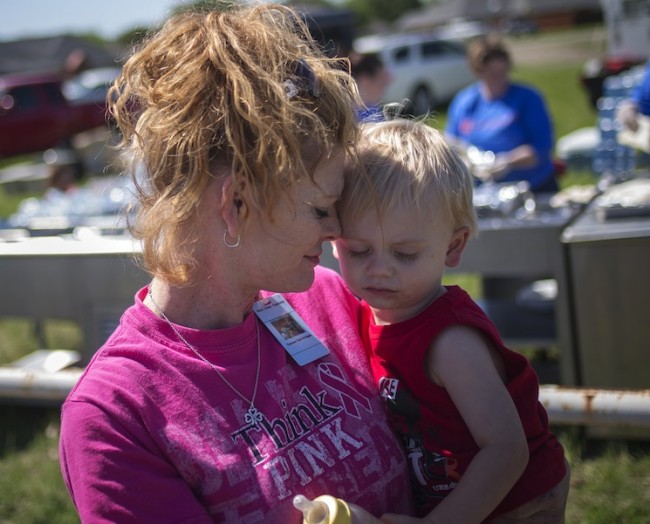 Girls under five-years-old have a higher risk of developing depressive symptoms later on in life if the father is absent. (Photo : Adrees Latif/Reuters)
With Mother's Day fast approaching, it is time to show some love to the mothers in our lives. Being a mother does not just have benefits in the form of parenting; it can also have health benefits as well.
Moms are happy.
Even though childless adults may be able to afford more luxury items and vacations than non-parents, a study has found that moms (and dads) experience greater levels of happiness and meaning from life than non-parents do. Despite the added responsibilities, the study found that the positives of parenting outweighed the negative, leading to greater feelings of happiness compared to people who had not had children.
Moms are less stressed.
As anyone who has spent any period of time with a toddler can attest, children can be challenging. However, one study suggests that the fluctuations in hormones during pregnancy may cause women to be less flustered by stress after giving birth.
Moms are less likely to suffer from cancer.
Moms who breastfeed can see a range of health benefits. Breastfeeding has been linked to a decreased risk of osteoporosis and various forms of cancer, including breast cancer, uterine and ovarian cancer. Of course, breastfeeding is also good for the new baby as well!
Moms may have better heart health.
One study found that women who had been pregnant four or more times were half as likely to suffer from strokes than women who hadn't been pregnant as often or at all. Breastfeeding for at least seven months can also lower the risk of heart disease, high blood pressure and diabetes.
Moms have stronger immune systems.
A study perfomed by researchers at Carnegie Mellon University in Pittsburgh has found that adults without children are twice as likely to get sick than adults with children. The researchers attributed the finding to the "mental toughness" parents need to develop when having children.
See Now: What Republicans Don't Want You To Know About Obamacare
© 2017 Counsel & Heal All rights reserved. Do not reproduce without permission.