Valentine's Special: 5 Yoga Poses that Can Boost Your Sex Life
Update Date: Feb 12, 2013 02:31 PM EST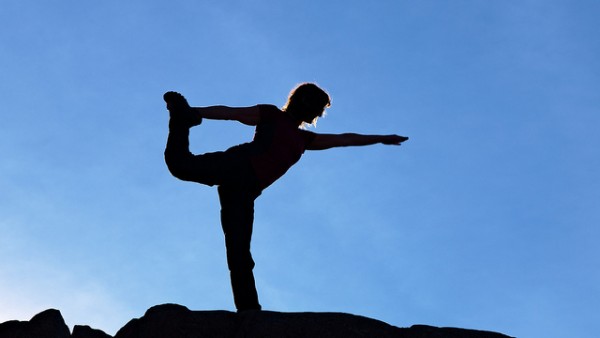 (Photo:Flickr/Tomas Sobek)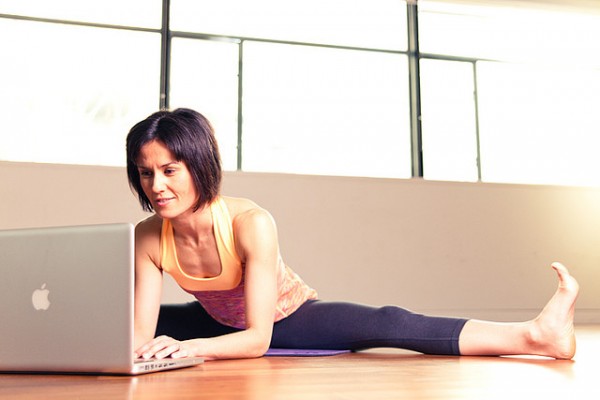 (Photo:Flickr/lululemon athletica)
Straddle Pose (Upavistha Konasana)
What to Do: Sit on the ground, feet stretched out in front of you. Then move your feet to the farthest possible position away from one another, so that they are stretched on both sides of your body. Slowly lean your head and torso down as close to the floor as it can go and hold both ankles.

What It Does: This pose boosts blood flow to the pelvic region, increasing energy and vitality. It's a great move for low libido.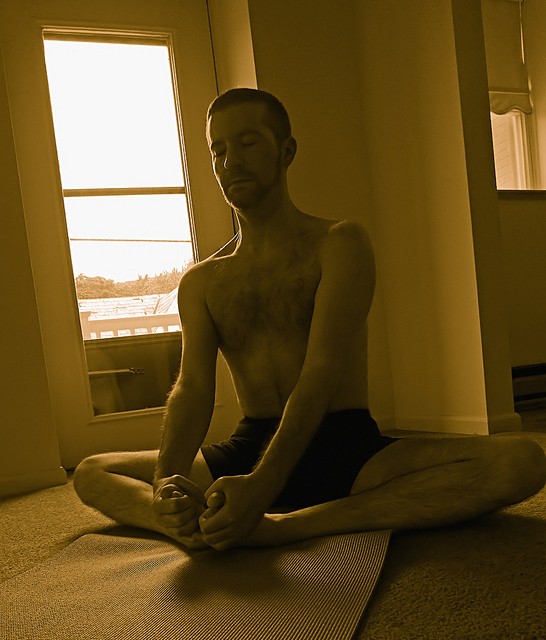 (Photo:Flickr/Nicholas_T)
Bound Ankle Pose (Baddakonasana)
What to Do: Sit on the floor, legs spread apart. Bring your feet together so the bottom of your soles are touching. Hold your ankles. Ease your knees toward the ground and lean forward.

What It Does: This move opens the hip area for a wider range of movement. It also heats up the groin.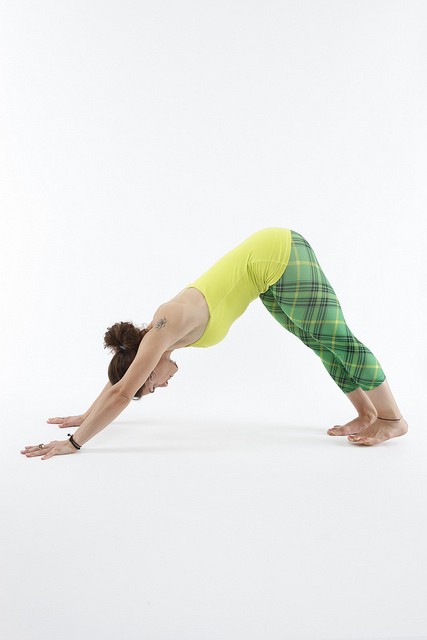 (Photo:Flickr/lululemon athletica)
Downward Facing Dog (Adho Mukha Savasana)
Yoga may help stroke survivors regain their balance.
One study
found that stroke survivors who participated in an eight-day yoga class significantly improved their ability to balance themselves. The improvement was not just physical though; stroke survivors also reported feeling more capable in life in general.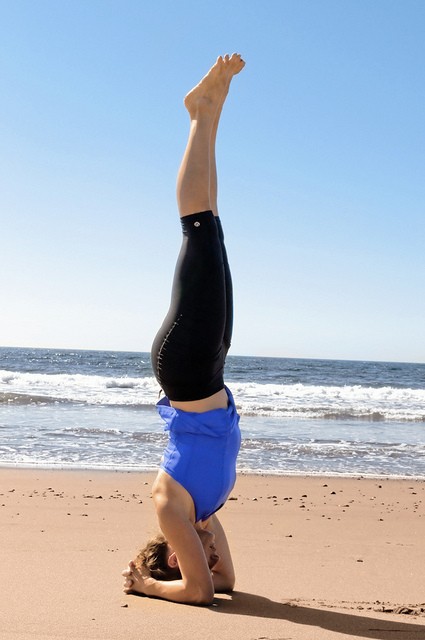 (Photo:Flickr/BozDoz)Practicing yoga can help ease breathing in asthma patients, a new study has found.
Yoga may help fight depression, ADHD, schizophrenia and sleep disorders.
A recent meta-analysis of 100 studies
conducted on yoga found that yoga can affect the body in similar ways as antidepressants and psychotherapy. Some people even saw a benefit without taking drugs at all. The study is welcome news to the 350 million people who suffer from depression alone.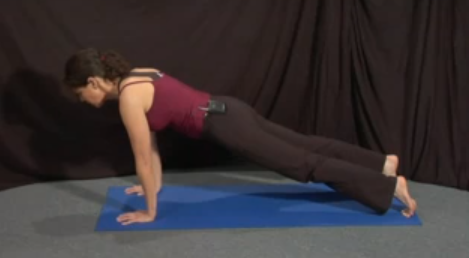 (Photo:YouTube/expertvillage)
Plank Pose (Uttihita Chaturanga Dandasana)
What to Do:
Place your hands and knees onto the ground. Stretch your legs behind you so that your balls are on fully on the ground and your legs are straight. Pull your navel toward your back so that you are a straight line.
What It Does:
Plank pose works your core, sides and rear, so your body will look better between the sheets.
Sources:
Boston
Prevention
Women's Day
See Now: What Republicans Don't Want You To Know About Obamacare
© 2017 Counsel & Heal All rights reserved. Do not reproduce without permission.